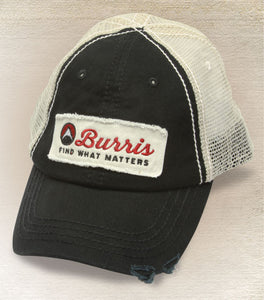 900718 - Burris Townie Cap
Perfect for wearing into town on Friday Nights. Well, if your town is anything like Greeley, Colorado. Hey: we've got bars and restaurants! But it would feel weird to show up not wearing a hat.
This cap is trucker-style in looks, but it features soft mesh panels and an unstructured front panels, so it fits closer to your head, without being stiff and rigid.
One size fits all, with Velcro enclosure.